On Hallowe'en night, Thursday, October 31, the Guilford Free Library invites families with young children to trick or treat the Guilford Free Library and our seven neighbors in Guilford Center.
A good time to start trick or treating is about 5 or 5:30, and be sure to visit the library before 6.At the library, trick or treaters can look forward to cider and doughnuts under our spooky candlelit canopy, as well as a book to put into each child's trick or treat bag.
Inside the library the gypsy fortune-teller will have a few simple crafts for children. At 6 we'll march in our costumes to the Meetinghouse next door and gather on the stage for a special Hallowe'en storytime. The Mistress of Ceremonies is Laura Lawson Tucker and spooky music will be provided by Bob Tucker.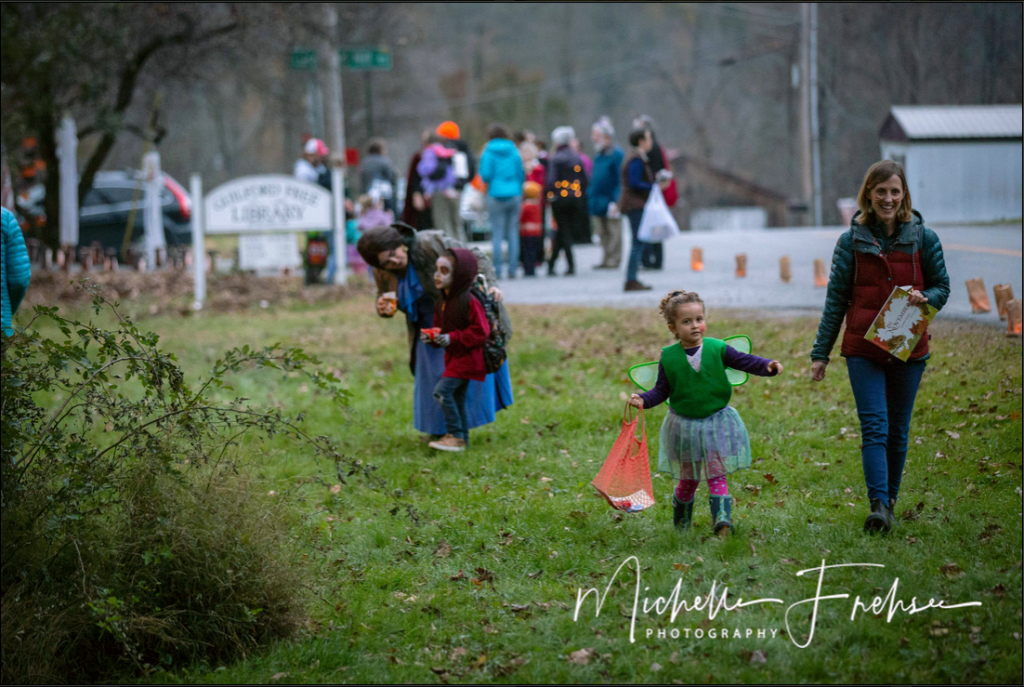 This event is most appropriate for children seven or younger and their families. This 30th annual community event is free and open to the public. For more information call the library at 257-4603.
To reach The Guilford Free Library, drive south from Brattleboro on US Route 5 to The Guilford Country Store. Turn right on Guilford Center Road and drive approximately four miles. The Library is on your right just beyond The Broad Brook Community Center, 4024 Guilford Center Road. See you on All Hallow's Eve.
Contact: Cathi Wilken 802-254-6545