Former pitching star of BUHS and Castleton University to coach softball in Guilford, Vermont.
Brattleboro Baseball Basics has been operating local baseball camps for young children and teens, and this year they have expanded the program to include softball.
Sign Up for softball camp, ages 6-16
The camp, organized by Mike Bingham and Eugene Frost, is a very ambitious undertaking with two sessions per day, five days a week for ten weeks. This allows athletes to receive baseball instruction once or twice a week, but on the schedule that works for each family. Over 100 students are already participating in the camp with room for more.
Formally in Brattleboro, the camp is being held at the Guilford Central School gymnasium. This move to Guilford has sparked a new partnership with Kayla Wood, the Physical Education teacher and Sports Coordinator at Guilford Central School, who is offering softball instruction every Tuesday evening.
Wood was named the Pitcher of the Year at Castleton University in 2017 after dominating conference opponents. Her best performance of that season came in the 1-0 victory over Husson, as she struck out 15 batters in a Senior Day victory. Her 48 strikeouts in NAC action led the team and the conference.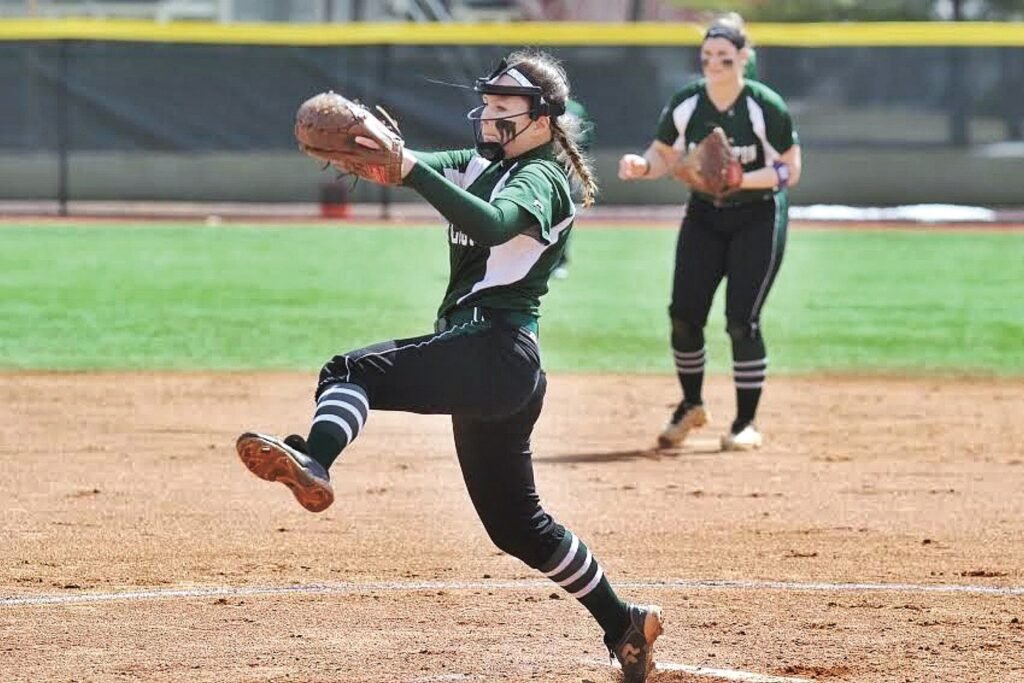 Wood wrapped up her four years at Castleton as one of the program's top pitchers of all-time, topping the charts in ERA, batting average against and strikeouts per seven innings while ranking in the top five in wins, appearances, starts, complete games, shutouts, innings, and total strikeouts.
The Softball Basics Camp is for girls ages 6-16 and is designed to stress the fundamentals of softball by providing quality instruction, giving each camper personal attention, and providing numerous repetition at each skill. There will be a variety of skills learned including batting, fielding, and pitching. A Banquet will be held on April 7th and will include dinner and awards. In addition, you can participate in the ticket raffle and win great baseball related prizes.
Camp costs = $80
Tuesday evenings from 5:30 PM until 7:00 PM
Banquet on April 7th at GCS
Contact Mike Bingham at Mbingham@wsesu.org with any questions.
B3 Baseball has created a unique instructional camp that we are lucky to have right here in Guilford. Thank you to Mike, Eugene, Kayla, and the Guilford Recreation for their continued support of programs that enrich our community!