Free University of Guilford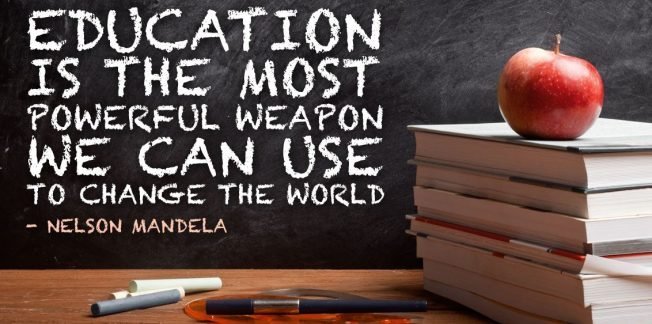 Join community members for a day of FREE lectures, workshops, and demonstrations highlighting the wealth of knowledge and experience in our local community. This event, happening June 30th from noon to 6 PM at the Broad Brook Community Center, is meant to be fun, convivial, and will conclude with a potluck at 6 PM.
Spend time with neighbors and learn about a broad range of topics, including: weaving, gluten-free baking, bicycle repair, salt dough sculpture, mending, herbal first aid, tortilla making, history of Estey organs, knife sharpening, small engine maintenance, use of language with children, and more!
Activities for all ages will be offered throughout the day, culminating with a community potluck dinner. Free to attend. Bring a dish to share for dinner if you can. No need to sign up in advance, and it's fine to drop in & out during the event.
COURSE LISTING
Dancing // Miriam Shaw (12pm-12:30pm)
Miriam Shaw will utilize her youthful enthusiasm (she is 6!) to lead a group dance improvisation. No experience necessary, just a willingness to explore body movement in a group setting.
Kitchen Knife Sharpening // Rick Zamore (12pm-1pm)
A sharp knife can make a huge difference in your experience and abilities in the kitchen. Come hone your skills with local cooking nut Rick Zamore. Bring your knives and whetstones if you have them. Leave with a keener sense of this often overlooked art.
Use of Language With Children // Laura Lawson Tucker (12pm-1pm)
Drawing on her extensive experience in early childhood education, Laura Lawson Tucker will discuss the ways adults use language with young children. Bring your kids and a favorite storybook. Pitfalls and best-practices will be examined.
Herbal First Aid // Julie Beet (1pm-2pm)
Learn some basics of herbal first aid with Julie Beet. Remedies for common ailments will be discussed, as well as foraging techniques.
How to Play Jacks // Marty Shaw (1pm-1:30pm)
Learn how to play jacks with Marty Shaw. Wax nostalgic about your grade school feats as you test your dexterity and coordination in this timeless classic. All ages welcome.
Mending Circle // Mimi Morton (1pm-4pm)
Drop in and out of this circle led by student-of-the-art Mimi Morton. Bring a project to work on or sit and enjoy the company. A portable sewing machine will be available for use. Share techniques and solve mending issues as a group, all while gossiping about regional flora and fauna and road conditions and whatever else comes up.
Casual Poetry & Road of Words // Verandah Porche (1:30pm-2pm)
Verandah Porche will bring 10,000 words to allow for casual poetic creation. She will also have the supplies for the non-competitive game Road of Words. The rules are simple and can even be changed to improve the moment. Drop in and spend some easy time with words.
Face Painting, Story Time, & Jacks // Rose Mangum and Marty Shaw (1:30pm-3pm)
Rose Mangum and Marty Shaw will host face painting, story time, jacks, and other activities for young children and interested adults. Drop in anytime and join the fun!
History of the Estey Organ Company // Dennis Waring (2pm-3pm)
Join ethnomusicologist Dennis Waring for a discussion of the history and local impact of the Estey Organ Company, which operated in Brattleboro from 1846 to 1960. Illuminated by a slide show and by his captivating storytelling style, Dennis is sure to entertain and inform. After all, he did write the book on the subject: Manufacturing the Muse: Estey Organs & Consumer Culture in Victorian America.
Tortilla Making // Nika Fotopulos-Voeikoff (2:30pm-3:15pm)
Nika Fotopulos-Voeikoff demonstrates the quick and simple art of tortilla making with a press. Discuss the wide variety of uses for tortillas, and then put words into action at the community potluck dinner!
Salt Dough Sculpture // Sarah Haydock (3pm-5pm)
Explore form and structure while enjoying the tactile sensations of working with salt dough. Led by Sarah Haydock, this group is open to all ages young and old.
Small Engine Maintenance // Jethro Eaton (3:15pm-4pm)
Jethro Eaton will cover the basics of small engine maintenance to keep your chainsaws and mowers humming.
Art Making & Read Aloud // Cory Sorensen (4pm-6pm)
Join Cory Sorensen for a variety of activities for young children.
Gluten-Free Baking // Cheryl Redmond (4pm-5pm)
Long-time baker Cheryl Redmond has recently been experimenting with gluten-free options for baking including alternative flours, blends, and techniques. Come discuss these and other baking related topics as Cheryl gives a demonstration of baking a gluten-free cake. Demonstrations of eating to follow at the potluck dinner!
Library and Research Services // Amber Hunt (4pm-5pm)
Investigate library and internet resources for research with Amber Hunt. Learn how to install the RBdigital app to check out audiobooks and ebooks through the Guilford Free Library. Bring your devices and/or your research questions.
Weaving // Carol Schnabel (4pm-6pm)
Drop by to try your hand at weaving on a loom with master weaver Carol Schnabel, and learn some insider lingo along the way. Everyone can throw the shuttle, work the treadles and heddles, and add a few picks to a group project. But don't worry: Carol will take care of sleying the reed.
Bicycle Repair // Mike Iacona (5pm-6pm)
Learn the basics of bicycle maintenance and repair with local bike enthusiast Mike Iacona. Feel free to brainstorm ideas to make Guilford more bike-friendly as well!
Somatic Reawakening and Integration // Joey Lott (5pm-6pm)
In this introduction, Joey Lott will share a simple set of principles for gentle, slow movement that can relieve chronic pain, restricted movement, or discomfort. He will also guide you in several simple exercises that will provide you with greater ease of movement right away. These methods work for all ages and all forms of chronic pain or discomfort.
Potluck Dinner (6pm-7pm)
Open to everyone. Gather around the tables to share a meal and discuss the day's events while basking in each others' company. Taste the results of the kitchen workshops. Dream of University of Guilford events to come. Bring a dish to share if you can.
Celebrate the richness of our community and learn a thing or two! More info: johngladtree@gmail.com